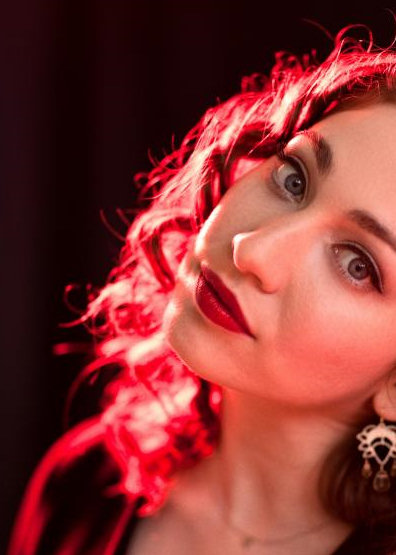 In celebration of having gone to see
500 Days of Summer
earlier this week (which I loved), this Saturday I've chosen to feature Regina Spektor, who has two songs--
"Us"
and
"Hero"
(which I could only find a live version of on YouTube; apologies in advance) in that film.
Spektor, despite having only officially released five albums' worth of songs, has written, demoed, and performed live hundreds more. Her music is funny, touching, thoughtful and quirky, often within the same song.
Her audience grew with
Begin to Hope,
an album she released in 2006. It featured some of her "poppiest" work yet, but still retained her gift for lyrics and music that are intelligent, sensitive, and, above all, unique.
Here's a live version of my favorite song from
Begin to Hope,
"On the Radio".
Her most recent album,
Far,
was released this year. Spektor stopped by the
Late Show with David Letterman
to perform its lead single, "Laughing With", a few months ago. (I originally had the Good Morning America performance on here instead, but it was taken down for some reason; not to mention that the GMA clip had a really annoying host in it-- here you practically just get Regina, which is nice.)
Spektor's had her music featured on many tribute albums and soundtracks, including a cover of John Lennon's "Real Love" and a beautiful original of hers, "The Call", which played towards the end of
The Chronicles of Narnia: Prince Caspian.
And here's "The Call":
Until next time,
Paul